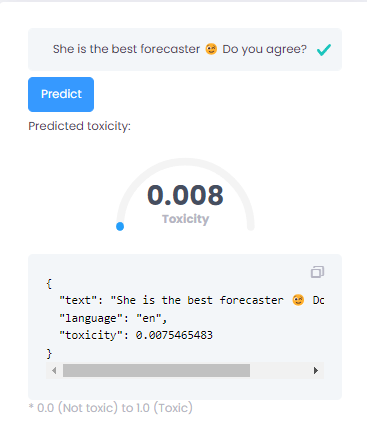 Text2Toxicity predicts a text's toxicity. The tool is based on the machine learning classifier reported in the research article mentioned below.
Give it a try! Text2Toxicity
Salminen, J., Hopf, M., Chowdhury, S. A., Jung, S., Almerekhi, H., & Jansen, B. J. (2020). Developing an online hate classifier for multiple social media platforms. Human-Centric Computing and Information Sciences, 10(1), 1.