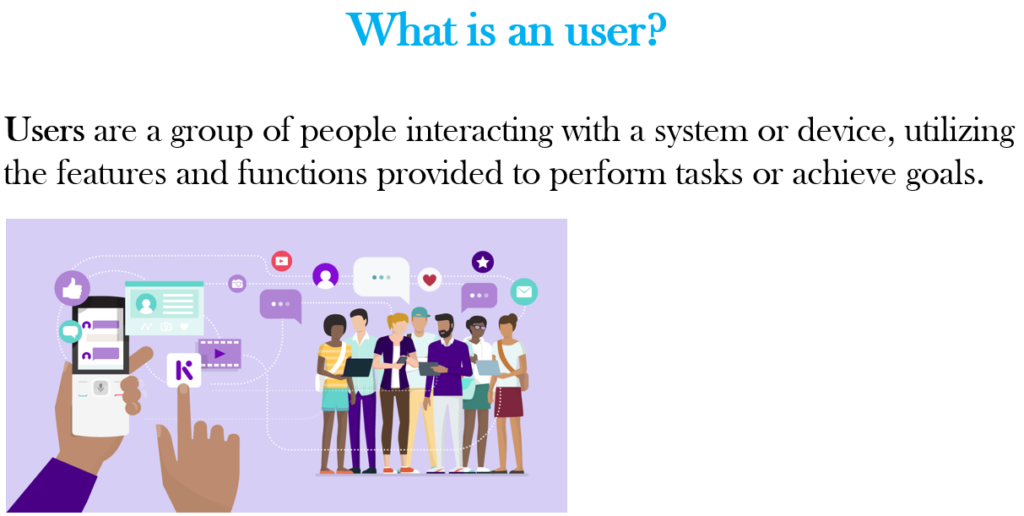 Users are a group of people interacting with a system or device, utilizing the features and functions provided to perform tasks or achieve goals.
User Types: can range from casual individuals to professionals who rely on complex software for specialized purposes.
User Concept is fundamental to the design and development, as it helps determine how people interact with technology, considering the users' needs, abilities, and preferences.
User Description involves considering demographics, interests, knowledge, & expectations to design the system.
See more about using analytics to make impactful data-driven decisions in our book.
Jansen, B. J., Aldous, K, Salminen, J., Almerekhi, H. and Jung, S.G. (2023). Understanding Audiences, Customers, and Users via Analytics – An Introduction to the Employment of Web, Social, and Other Types of Digital People Data. Springer Nature.