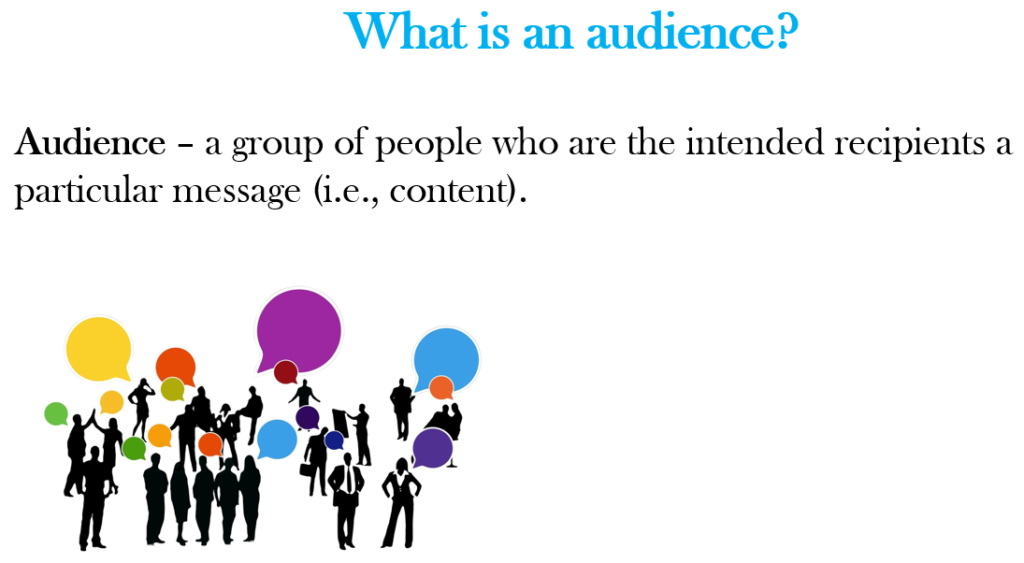 Audience – a group of people who are the intended recipients a particular message (i.e., content).
Content is transmitted to a group of people who receive and interpret the message.
Audience Description involves considering demographics, interests, knowledge, & expectations to tailor the message.
Audience Analytics, including reactions to the content, can provide valuable insights to refine and improve future communication efforts.
See more about using analytics to make impactful data-driven decisions in our book.
Jansen, B. J., Aldous, K, Salminen, J., Almerekhi, H. and Jung, S.G. (2023). Understanding Audiences, Customers, and Users via Analytics – An Introduction to the Employment of Web, Social, and Other Types of Digital People Data. Springer Nature.