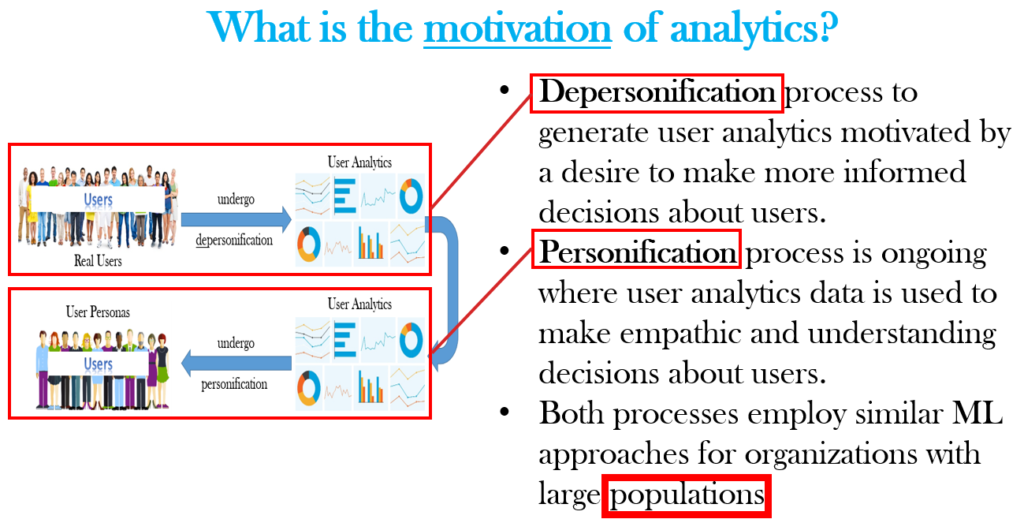 To understand the "target market"!
The target market is colloquially defined as a group of people identified as 'right' for an offering. The target market should receive the majority of a firm's time, resources, and attention.
The rationale is is that it is better to be focused than to be dispersed.
Depersonification process to generate user analytics motivated by a desire to make more informed decisions about users.
Personification process is ongoing, where user analytics data is used to make empathic and understanding decisions about users.
Both processes employ similar ML approaches for organizations with large populations.
See more about using analytics to make impactful data-driven decisions in our book.
Jansen, B. J., Aldous, K, Salminen, J., Almerekhi, H. and Jung, S.G. (2023). Understanding Audiences, Customers, and Users via Analytics – An Introduction to the Employment of Web, Social, and Other Types of Digital People Data. Springer Nature.